Welcome to the Shakti Sandwich, that offers a unique choice of vegetarian
sandwiches. Pick from a variety of sandwich flavours at the store! Our 12-inch
sandwiches are stuffed with a combination of Indian spices, herbs, and sauces and served with a tangy, delectable chutney and crunchy fries. The brand creates fresh, healthy sandwiches in a variety of tasty flavours to provide a delicious experience. Our Sandwich's mouth-watering sandwiches are handcrafted with one ingredient in mind – you!
Want to add a dash of pizzazz to your boring sandwich? Try our sandwiches. Live life on the edge and try one today!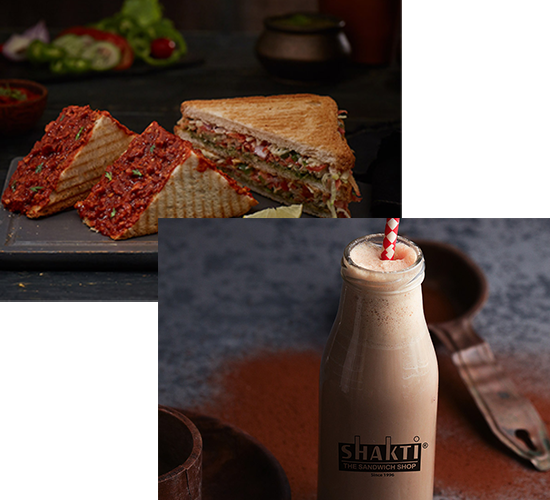 Shakti The Sandwich Shop Reviews
We are the brand of quality. Our sandwiches are made with love & served with a smile. There is nothing better than the taste of freshly home-made food, with perfect ingredients to satisfy your craving.
Mr. Nilesh Prajapati is a successful, award-winning young entrepreneur who runs the eminent brand Shakti Sandwich" food chain. Mr. Nilesh began his business in 1996 with a single rented kiosk in Ahmedabad.