Welcome to the Shakti Sandwich, that offers a unique choice of vegetarian sandwiches. Pick from a variety of sandwich flavours at the store! Our 12-inch sandwiches are stuffed with a combination of Indian spices, herbs, and sauces and served with a tangy, delectable chutney and crunchy fries. The brand creates fresh, healthy sandwiches in a variety of tasty flavours to provide a delicious experience. Our Sandwich's mouth-watering sandwiches are handcrafted with one ingredient in mind – you!
Want to add a dash of pizzazz to your boring sandwich? Try our sandwiches. Live life on the edge and try one today!
I visited to try their newly launched black devil burger. I tried their all 4 varieties. It's a black charcoal burger. Burgers were really good. Taste was really good. Burgers were fulfilling. They have cold coffee free offer too. Just try it once you gonna definitely loved it.
Eatthis Ahmedabad
One of the best place to eat sandwiches… very hygienic place and parking is available… Staff behaviour is good and food quality is awesome… food taste really nice…. Ambiance is good too… nice place to sit and talk… I tried cheese masala sandwich and American exotica sandwich with Shakti special Cold coffee… taste is really nice… worth the visit…
Pradumn Kushwaha
We ordered pizza sandwiches and an American exotica sandwich, it was very good. We came here for the 5th time. Taste never changes over the years. They have many outlets in Ahmedabad. Their sauces are especially good. Keep it up.
Manish Bhalodi
Best place for sandwich lovers. Many more outlets you find in ahmedabad. Try _Mexican sandwich
Shivam Shah
I have tried two sandwiches from this shop. Both of the sandwiches were delicious and well cooked. Moreover, the inner atmosphere was quiet and delightful. Highly recommended for sandwich lovers. If you are visiting this shop for the first time, then you must try American exotica and indian exotica.
Smit Patel
One of the best food franchise in Ahmedabad. All time favourite that offers a unique choice of vegetarian sandwiches flavours at the store!
PARTH GUPTA
Their sandwiches are always been good in taste. We tried russian grilled, pizza grilled, chocolate sandwich. All were good in taste. We visited this place multiple times. Ambience is good. Seating arrangement is good Suggestion It will be good if they keep hand washing basin facility, as tissue is not enough to clean hands after eating there.
akta
Generally it's good outlet in terms of food test n quality but this time i have to face issues twice in boss sandwich, firstly there wasn't any test in sandwich n next time i found a hair in the same .
Jay Patel
The shop Interior is Good. The tastes of both the things I had today was up to the mark. The sandwich was awesome , And was spicy But sweet I was the new to Shakti, I will be trying new sandwiches in the coming days. Good Shakti keep it Up.
Akhil Bapna
I can come for shakti the sandwich.. and place order cheesy chilly sandwich. Sandwiches very testy and I.can enjoyed my food. Surely visit.again time . Food. Service ans atmosphere is very god
Nikita Lakhani
There sandwiches are unique. Very yummy just perfect to satisfy your fusion taste buds. Will definitely recommend Shakti Sandwiches.
Ankita Modi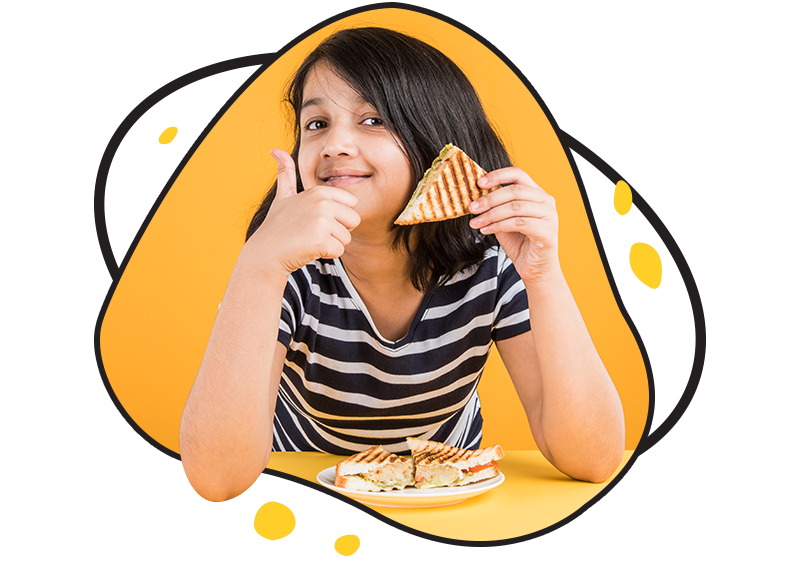 We are the brand of quality. Our sandwiches are made with love & served with a smile. There is nothing better than the taste of freshly home-made food, with perfect ingredients to satisfy your craving.
Mr. Nilesh Prajapati is a successful, award-winning young entrepreneur who runs the eminent brand "Shakti Sandwich" food chain. Mr. Nilesh began his business in 1996 with a single rented kiosk in Ahmedabad.